My Background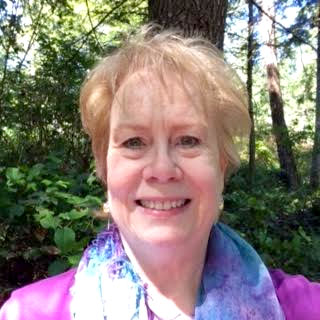 I received my Masters of Science Degree in Marriage & Family Therapy from the University of Nevada at Las Vegas in 1982. I was already working full time in a program run by the State of Nevada doing training for parents of infants and toddlers. These children were "high-risk, " or had known problems with development and/or behavior. After receiving my graduate degree, I was hired into another program with the state, providing outpatient psychotherapy services to children, adolescents, parents and families. Group counseling services relevant to children, adolescents and families were provided. I was part of a comprehensive pilot program working with all ages of sexual abuse and victims, their non- offending parents, and the offenders (separately.) Additionally, I provided classes to parents on various topics.
I moved to Oregon in 1987 and was hired as the only child and family therapist for Linn County Mental Health at that time. I began working in private practice in Corvallis in 1989, including part time at the Pastoral Counseling Center for a couple of years. I also served as Behavior Management Consultant for Kidco Head Start in Linn & Benton Counties for nearly 20 of those years. I have provided numerous trainings for parents through the Linn- Benton Community College Family Support and Connections Program, and through various public and private school districts in our area. I have provided trainings and supervision for other professionals in the area of play therapy as well.
My Philosophy
I endeavor to assist my clients in achieving the changes they seek in their lives; to connect to the best version of themselves possible. I believe it is vital to focus on restoring ones wholeness: integrating body, mind, emotions and soul. I seek to support growth and healing, and to inspire and empower clients to accomplish the goals they have set for themselves in therapy.
Continuing Education
If you're wanting to determine whether or not I may be a good fit for you, it might help to see some of my choices for continuing education:
"The Art of Spiritual Guidance" (2-year program beginning August 2019) with Thomas Atum O'Kane, PhD:  http://www.atumokane.com/about_atum.htm
"Circle of Life: Soul & Science of Wellness" October 2018 with Daniel Siegel, MD (founder in the areas of interpersonal neurobiology and mindsight): https://www.drdansiegel.com/ & Joan Borysenko, MD (innovating physician in integrating concepts of neuroscience and spirituality [body-mind-soul connections]): https://www.joanborysenko.com/
"Mindfulness-Based Stress Reduction 2-Day Certificate Course" September 2018 with  Elana Rosenbaum, MS, LICSW (pioneering instructor in MSBR, along with Jon Kabat-Zinn and Saki Santorelli): https://www.elanarosenbaum.com/
"Spark It Up: Play Therapy Training" May 2018 with Mary Ruth Cross, MS, LMFT, RPT-S, & Leslie Baker, MA, LMFT: http://www.trainingplaytherapy.com/about-us/
"Somatic Interventions for Treating Complex Trauma" January 2017 with  Janina Fisher, PhD (pioneer along with Pat Ogden,  in field of  Senorimotor Psychotherapy, and colleague of other experts in field of trauma: Judith Herman, MD and Bessel van der Kolk, MD): https://janinafisher.com/about
"Fundamentals in Clinical Hypnosis: The Basic Course" April 2017 various faculty through Oregon Society of Clinical Hypnosis: http://oregonhypnosis.org/
"Northwest Play Therapy Institute" June 2017 various faculty: https://www.georgefox.edu/counseling-programs/clinics/play-therapy/index.html
 "Law & Ethics (in Mental Health)" August 2017
 "Lesbian, Gay, Bisexual, Transgender and Questioning (LGBTQ) Teens: Clinical Issues and Treatment Strategies" August 2017
"Digital Ethics" by Roy Higgins, LPC; https://personcenteredtech.com/: March 2016
"Attachment in Couples Therapy" by Daniel Siegel, MD: July 2016
"Level 1 [September 2016] & Level 2 [September 2016] Essential Skills in Comprehensive Energy Psychology" by Stephanie Eldringhoff, M.A., DCEP, LMFT through the by Association for Comprehensive Energy Psychology (https://www.energypsych.org/)
"Sequentially-Focused Trauma Play" November 2016 by Paris Goodyear-Brown, LCSW, RPT-S (http://www.nurturehouse.org/play-therapy-trainingcontinuing-education/)